Residential Project Feature
Bailey Home Addition
When our client came to BRI Renovations requesting an indoor/outdoor entertainment space for his home on the river, we delivered just that. This home addition turned existing, riverfront yard space into a durable entertaining space suitable for year-round use. Complete with features including a tempered glass industrial garage door, epoxy coated floors, resin kitchen cabinets, a HeatNGlo ® fireplace, industrial appliances and a 20-ft bar area, this transformation is one that would provide the ideal hosting environment for any bachelor.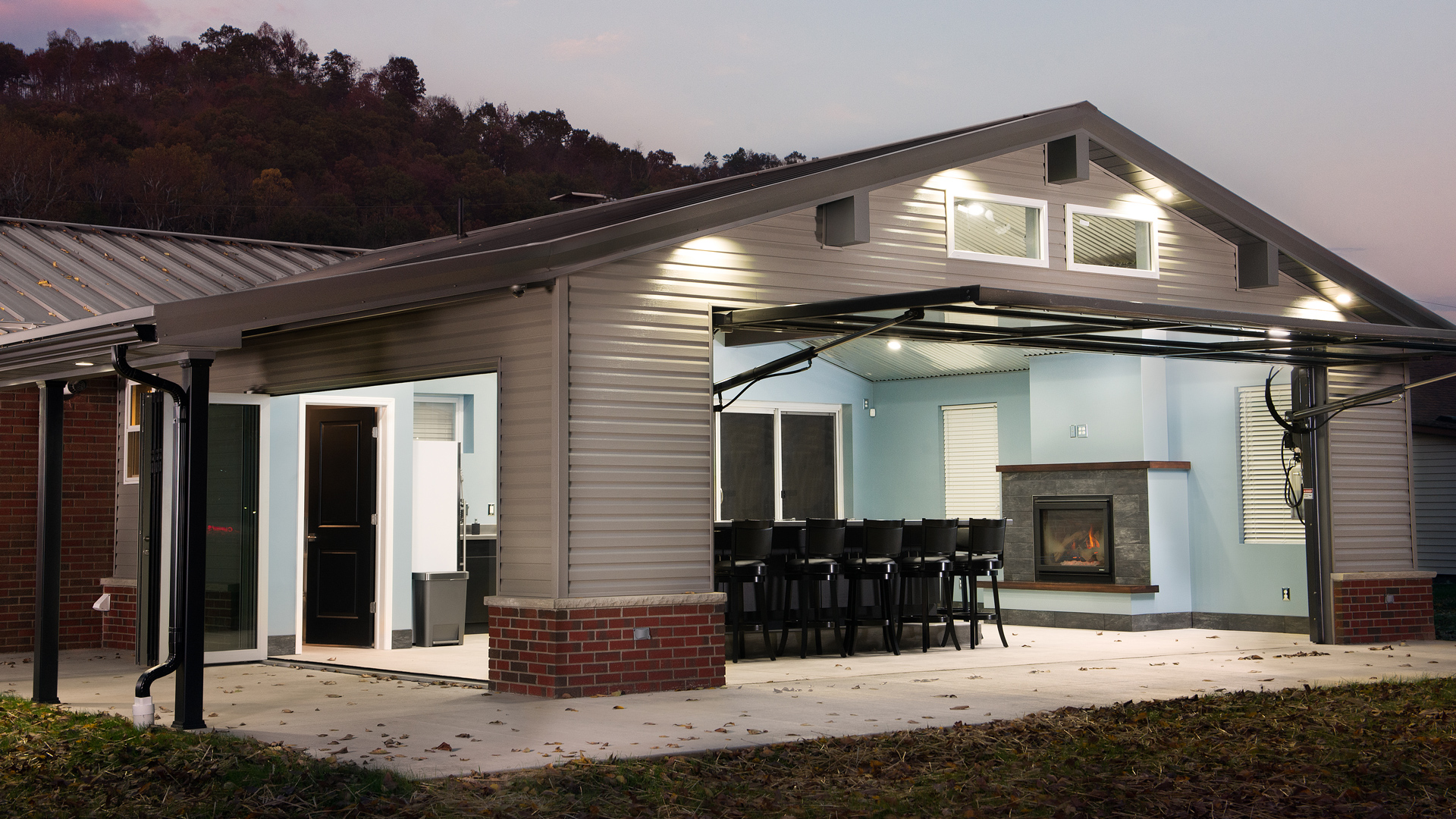 Healthcare Project Feature
Ghareeb Dental Group – Saint Albans Practice
Ghareeb Dental Group came to us in need of a brand new building addition and a total remodel of their existing practice. By compartmentalizing this project, the BRI crew made this beautiful space happen without ever requiring the dental practice to halt their normal business operations. This renovation seamlessly incorporated a brand new office layout, the installation of state-of-the-art equipment and high quality finishes top to bottom, inside and out.